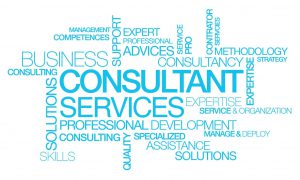 Business consulting in its purest sense is the ability to magnetize a business owner, entrepreneur, professional, mature or startup business to the areas of critical performance based on meaningful, experienced, and documented understanding of the issues. Those critical areas can be marketing strategy, competitive advantage, business model etc.
An enormous amount of consulting is theoretical and done by wonderfully-intended and knowledgeable team, but their empirical understanding of the complexities of the situation is limited, particularly regarding things that have many moving parts and multiple impact points. Magath business consulting is about being able to look at a problem and opportunity in a non-static way and see it dynamically. It is to analyze in an integrative way to understand problem, opportunity, challenge and issues.
Business consulting services are advisory services that help clients assess different technology strategies and, in doing so, align their technology strategies with their business or process strategies. These services support customers' IT initiatives by providing strategic, architectural, and operational and implementation planning. Strategic planning includes advisory services that help clients assess their IT needs and formulate system implementation plans. Architecture planning includes advisory services that combine strategic plans and knowledge of emerging technologies to create the logical design of the system and the supporting infrastructure to meet customer requirements. Operational assessment/benchmarking include services that assess the operating efficiency and capacity of a client's IT environment. Implementation planning includes services aimed at advising customers on the rollout and testing of new solution deployments.
Businesses are realizing the importance of improved partnership between Business and IT, to sense and respond to changing market dynamics. TCS IT consulting services help you drive growth by transforming your processes and technology infrastructure. We focus on improving the IT and business alignment of your organization through strategy, process, architecture and performance. Our business and IT consulting services support complex business transformations and span across strategy formulation to implementation.
Our ready-to-use enablers, frameworks and tools offer unique benefits based approach which helps you improve business performance. Our extensive global experience across multiple sectors prepares you for profitable business growth focused on customer-centricity, reduced time to market, and increased operational excellence.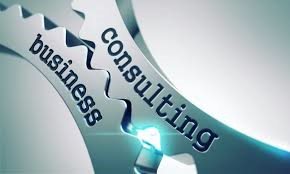 From conceptualization to strategizing to execution – Business Consulting is one of the tenuous jobs these days which requires rich corpus of knowledge to help businesses sustain and grow in a changing environment. As businesses usher into new domains and develop marketing plans, business consulting helps organizations increase their efficiency and meet their goals.
And, with the team of industry experts at Better Thinking Solutions, you will get to identify prospective areas of future development as well as a more comprehensive and strategic approach. We at Magath also assist the organization in optimum utilization of existing resources and they are guided step by step on how to capitalize on the latent opportunities. Search engine and other strategies will be built, business practices will be designed and work model will be developed accordingly. Then, a solid framework will be created for the execution of plan. During the execution, our team will constantly monitor the progress and perform alterations accordingly.
So our objective is to assist organizations with the best of ideas and strategic approach to help them accomplish their goals. Following are the services which we provide in Business Consulting:
Starting up a business can be a daunting task, especially if you have no knowledge about where to begin from and how to go about it. So whether you have an idea about what kind of business you want to establish or not, we at Magath provide all the solutions related to your business needs and problems. We are a rapidly growing firm that designs business plans or in other words blueprints for start-up businesses for how to build, organize and run the operations in the best possible manner.
Our highly-qualified and experienced consultants provide deeper insights into your business to develop action plans which will give your business an edge over your competitors. For start-up businesses, we devote maximum time in the conceptualization and planning phase because of huge investment and risk involved. As a start-up business consultant, our endeavor will always be towards preparing a rock solid pitch, building actionable plans and strategies along with the proper implementation of those plans which will garner positive outcomes for achieving highest landmarks.
Only those businesses can establish a larger and more reliable customer base that can cultivate a strong market presence. This is possible only through a potent marketing strategy which involves both short-term and long-term marketing plans designed to attain organizational goals.
And, it is Magath that helps you prepare a well-conceptualized marketing strategy to identify the target markets, reach out to prospective customers with product/services that are way better which other key players have to offer and strengthen the brand's image. The mark of a successful marketing strategy is that it is flexible and can easily adapt to changes in customers' demands and perceptions. For instance, if for a particular group of customers, quality and not price is an important criterion of buying your services, then your marketing strategy should stress more on rendering high quality services. We design strategies only after a careful study of the market share and profit position of the client's brand as compared to its competitors.