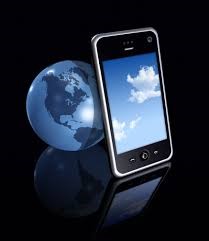 Magath's Mobility Solutions enable organizations to be highly productive and customer centric by making information available at the right time to the right person with a SIMPLE CLICK!
Magath has a focused Mobility Centre of Excellence (CoE) team, which works on building mobility solutions across industry segments.
Magath's Mobility CoE offerings include:
Mobile Application Development
Enterprise Mobile Offerings
System Integration Services
Managed Services
Magath's experience in providing solutions for various industry segments makes it a partner of choice for companies looking for mobile solutions integrating the industry specific business processes with mobile technology.
Magath's depth of expertise spans across tools, platforms, applications coupled with its proven delivery methodology.
Magath Mobility solutions team is actively working on pursuing partnerships and alliances with companies which will strengthen their position in Mobility space.
Mobility is about putting business in motion, with anyone, anywhere, anytime.
Today's Mobile leaders are doing more to integrate mobile into the fabric of
their business. Our services solutions are designed to help clients set their
mobile strategy, re-imagine their interactions with customers, seamlessly
integrate mobile into their traditional workplace and manage this mobile
environment in an optimized and secure way.
Collaboration, connectivity and communication are the need of the hour for organizations. It is a constant endeavor to improve employee interactivity and create seamless experiences for customers while having real-time engagements with the field force. Mobility is redefining the rules of user experience with anytime, anywhere availability and is now a necessity for future-ready, borderless global enterprise.
Mobility are available through software or phone systems that allow personalized configurations. These services enable companies to manage accurately and effectively all employee communications. A sales department, for example, can adjust its software or phones so that even on the road the team members are connected to the internal phone system of the company, via their mobile device. These configurations are equally applicable to emails, mailboxes and company directories.
All communications are handled as if they came from the central system, offering better management of resources and ease of reaching the company by using a single number, regardless of where the employees are located.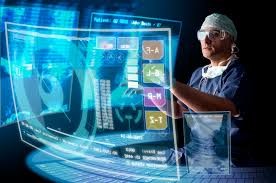 What we do
The demand for mobility is growing all over the world. Transporting people and goods to all corners of the earth presents challenges for the infrastructure of national economies. This applies, in particular, to the transport and logistics facilities of cities: Will cities be able to solve the problems caused by increasing road traffic? Can public transportation help them avoid total gridlock? How can railway operators increase the efficiency and safety of their systems? How can rail and road traffic be integrated? How can logistics supply chains be further optimized as freight volumes continue to increase steadily?
The Mobility Division provides answers to all of these questions with its comprehensive portfolio; because modern, interconnected and IT-based mobility is the core competency of its five business units: Mobility Management, Turnkey Projects & Electrification, Mainline Transport, Urban Transport and Customer Services. They have the know-how to make road traffic flow more smoothly and quickly, make trains more environmentally friendly and efficient, make train schedules and freight shipments more reliable.
We work with our customers to develop optimal solutions to help overcome their challenges.
The portfolio of the Mobility Division includes
The full range of vehicles for rail traffic: Regional, as well as intercity and high speed trains, metro cars, streetcars and light rail, passenger coaches, driverless vehicles and locomotives
Signal and control technology for rail-based passenger and freight traffic
Electrification solutions for rail and road traffic
Maintenance and service of vehicles and infrastructure
Road traffic control and information systems, parking space management as well as electronic payment and toll systems for urban and interurban traffic
Consulting, planning, financing, construction and operation of turnkey mobility systems
Integrated mobility solutions for intermodal networking of different traffic systems
Mobility. Cloud computing. Big data. They have radically changed the business landscape. To quickly turn these advances into competitive advantages, you need an IT consulting partner with innovative solutions, well-defined strategies and deep domain expertise.